1 tag
So I forgot that this happened years ago...
that moment when you look at a cardigan and wonder if it knows that it's your favorite…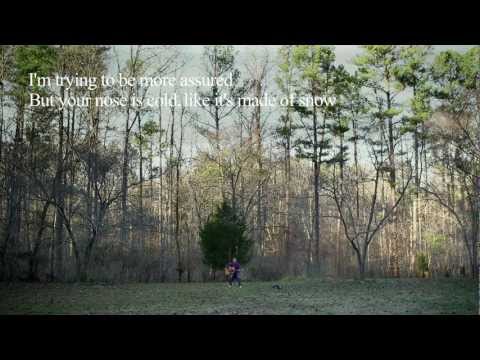 He was a tired man, yet he couldn't sleep.
Phone Calls
He picked up his cell phone and dialed the ten digits that he had never taken the time to save in his phone. He never saw a point in saving a number he knew by heart. Why not have faith in your own facilities he figured. The phone rang four or five times before the answering machine clicked on. He left the same message he thought anyone probably would, "Happy New Year! I hope that everyone...
HOVA FOR THE HOLIDAYS
Sean had decided to take his wife, Beyonce, on a brief camping trip for the weekend. He understood that she liked a man who was spontaneous, and with a child on the way, he didn't have too long to show his spontaneity. The Jigga wanted to be a good father, and knew that that meant settling down. No more spur of the moment events or going out on the town on an impulse. He was going to have...
3 tags
I'm a good friend.
I'm now watching a Justin Timberlake live DVD. This started out with my three other housemates, one of which is celebrating the day of their birth. She, along with the two others, are now asleep. I am still watching this DVD, and I will keep watching it until it is over because I am a good friend. Happy birthday Sandy Le!!!!
1 tag
Smooth Jazz
Oh yea!
1 tag
I'm on a roll!
I'm sure I'm really winning folks over with my stupid, inane, sporadic posts…
1 tag
1 tag
1 tag
1 tag
1 tag
4 tags
1 tag
Your welcome.
Hair Rules
Bowl cut, life's in a rut.
Hair Rules
High and tight, full of might.
Hair Rules
Hair Rules
Oh it's a perm, go outside to make the girls squirm.
1 tag
Hair Rules
Curl of Jherri, everybody merry.
Hair Rules
Rather dry, stay inside to cry.
Hair Rules
Hair Rules
Swoops to the right, things are out of sight. Swoops to the left, hope bereft.
Double Up
Robert entered the club with all intentions of leaving with a head that would be rather dizzy. Little did he know that he would also be leaving with two women who happen to have a case of dizzy legs. Turn in to find out what happens to Robert on "Double Up" tonight at 10!
1 tag

Real Estate - "Out of Tune" I would...
YAY FOR GOOD ALBUMS pt. 2
Fuck Buttons - "Tarot Sport" When I first heard an edit of the first track, "Surf Solar," I couldn't help but imagine a video of a packed club with people dancing to the pulsing rhythm under flashing strobe lights. However, upon closer look, instead of dancing they are entangled in a mass brawl. Everyone slowly beating each other up in a violent yet oddly beautiful scene. This kind...
YAY FOR GOOD ALBUMS!!!
I had a difficult time putting together a list of top albums from this past year. All the albums I would have put on this list were good on their own, but to compare them to other albums that might not even be in the same genre was a little ridiculous for me. So instead, I felt it best to just tell you what I thought the better albums of the year were in no particular order. So for the next couple...
Yay for Lists!
TOP 5 ARTISTS THAT SHOULD HAVE PUT OUT ALBUMS IN 2009 5. DMX Let's all be honest with ourselves. We know that we have all had something missing from our lives for the past couple of years. You may not have known what exactly it was that was missing, but let me tell you… it was a DMX album. It's been since 2006 and I've been hurting all the while. I guess he's just...
Liststravaganza!!!!!!
So it's the end of the year which means it's LIST TIME!!!!!!! Who doesn't love lists? If you were to look at me and say that you didn't like lists I would probably call you a liar because that is what you would be because everyone loves lists.  This is a scientific fact I believe. So from here until the end of the year I'm going to be compiling a bunch of end of the year lists!!! Get excited...
Cycles of Rappers
Nick: Of course Drake is tough, if you ever watched Degrassi then you would know how mean those streets are.
Dave: I've seen the show, I remember Drake getting shot in the back and being crippled for a while.
Nick: Oh shit, so Drake is like the white 50 Cent... How come no one has hyped him like that? You saw what it did for 50's first cd...
Dave: Yea, but I thought 50 was the black Eminem, and Eminem was the white Dr. Dre. So does that make Drake the black Dr. Dre?
Nick: Yea, I guess so... interesting how things like this cycle around.
SMALL BLACK DAY!!!!!
Small Black is an alright band that you may have heard of. They are getting some pretty good press from some of the "heavy hitters" such as Pitchfork and Stereogum… at least that is where I came across them at. They are apparently part of the new "glo-fi" scene, or whatever it is being called, and I don't find much of a problem with that.  I've been...
Quinn Walker - Save Your Love for Me
So this new band, Suckers, wants to release an album with a reworked version of their lead singer's song?!?!?!?! If only I could actually be mad. No! In fact, I really like the music that Suckers and their lead singer, Quinn Walker, put out. I, being the superficial music fan that I am, feel that I must choose between one or the other version though… At the moment I'd choose...
First things first...
This is my first blog. I've been contemplating this for a while and I was finally bored enough to go through with it so there… I'll at least make this sort of interesting by starting off with a song that has gotten me pretty pumped today. The song, "Good Thing It's a Ghost Town Around Here" by Still Flyin, put a smile on my face and made it a lot easier to go...